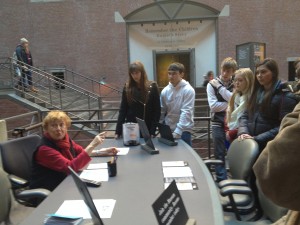 This intensive one day trip for High School Students, already engaged in the process of studying the Holocaust, to the U.S. Memorial Holocaust Museum in Washington, D.C. in order to apply the lessons of the Holocaust to modern day bigotry.
ADL trained facilitators work with the students before the trip to prepare them for the experience and introduce them to concepts such as The Pyramid of Hate and help them to begin to establish connections to their own daily experiences.
After the trip, an ADL trained facilitator works with the students to use their experience to become peer leaders and allies in their schools.